FEMALES: Azaria | Camille | Cezanne | Danniella | Georgia | Petina | Yuletide MALES: Basquiat | Caravaggio


Ameripaca's Yuletide was the first alpaca on our farm, and she is worth her weight in gold! She breeds easily, births easily, and nurses easily…a dream female! Yuletide gave birth to her 7th cria, Edward Hopper, in November, 2010, and is an excellent mother. She provides the support crias need, but encourages independence in them as well. She has been a wonderful start to my herd and continues to add quality crias each year. Always independent and relating to others on her terms, Yuletide is the feistiest one in the herd! She fully believes she should be handfed at all times and given special treats, looking at you in utter disbelief should you dare disagree. Yet there is something about this spirited girl that really captures your heart.
Click here to view and download brochure.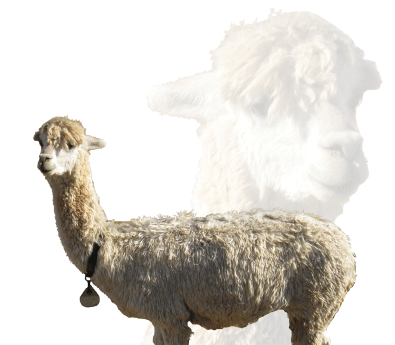 FEMALES: Azaria | Camille | Cezanne | Danniella | Georgia | Petina | Yuletide MALES: Basquiat | Caravaggio